Adopt-a-Flx: 1945 Maine Flx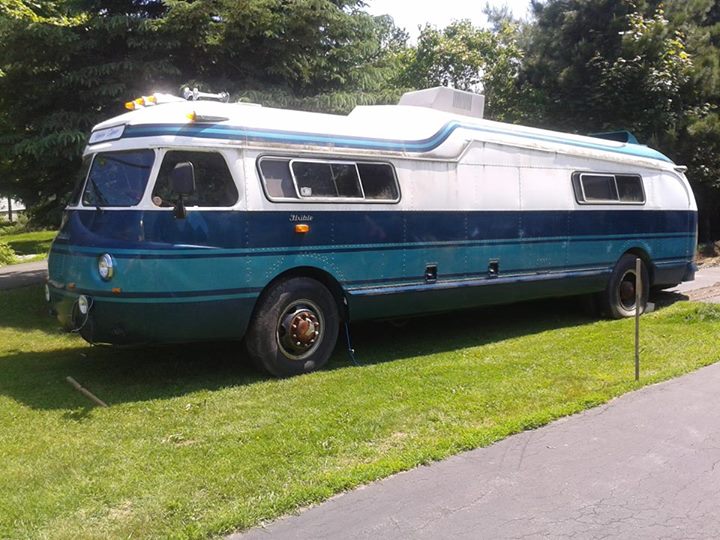 1945 Flxible Bus
Location: Near Bangor, Maine.
Description: Bus was originally in service in Texas. It has had several private owners since then and has gone through various modifications but was never completed into a motor home. It was always sold before that conversion. The interior has been totally stripped down to the frame walls. Many photo's are available including a video tour of the inside and outside which was taken last summer. The bus has been sitting at it's current location for about 12 years. It has a replacement engine but has not been started for about 2 years. The owner passed away about 11 years ago and his project was never finished.. The rivets were replaced and the body was painted as is shown in the photo. The inside looks "rough" but that would be expected given the fact everything was removed. The widow of the owner is anxious to have it gone from her property. It will need to be put on a flat bed. There are new captain chairs, a generator, and other things that were intended to be used on the project which will be included in the price. The original owners and operators manual is included along with a lot of other misc paperwork connected to the bus.
Asking Price:  $5000
Contact: David - 207-226-7333.
Click images to enlarge: