1947 Flxible 8036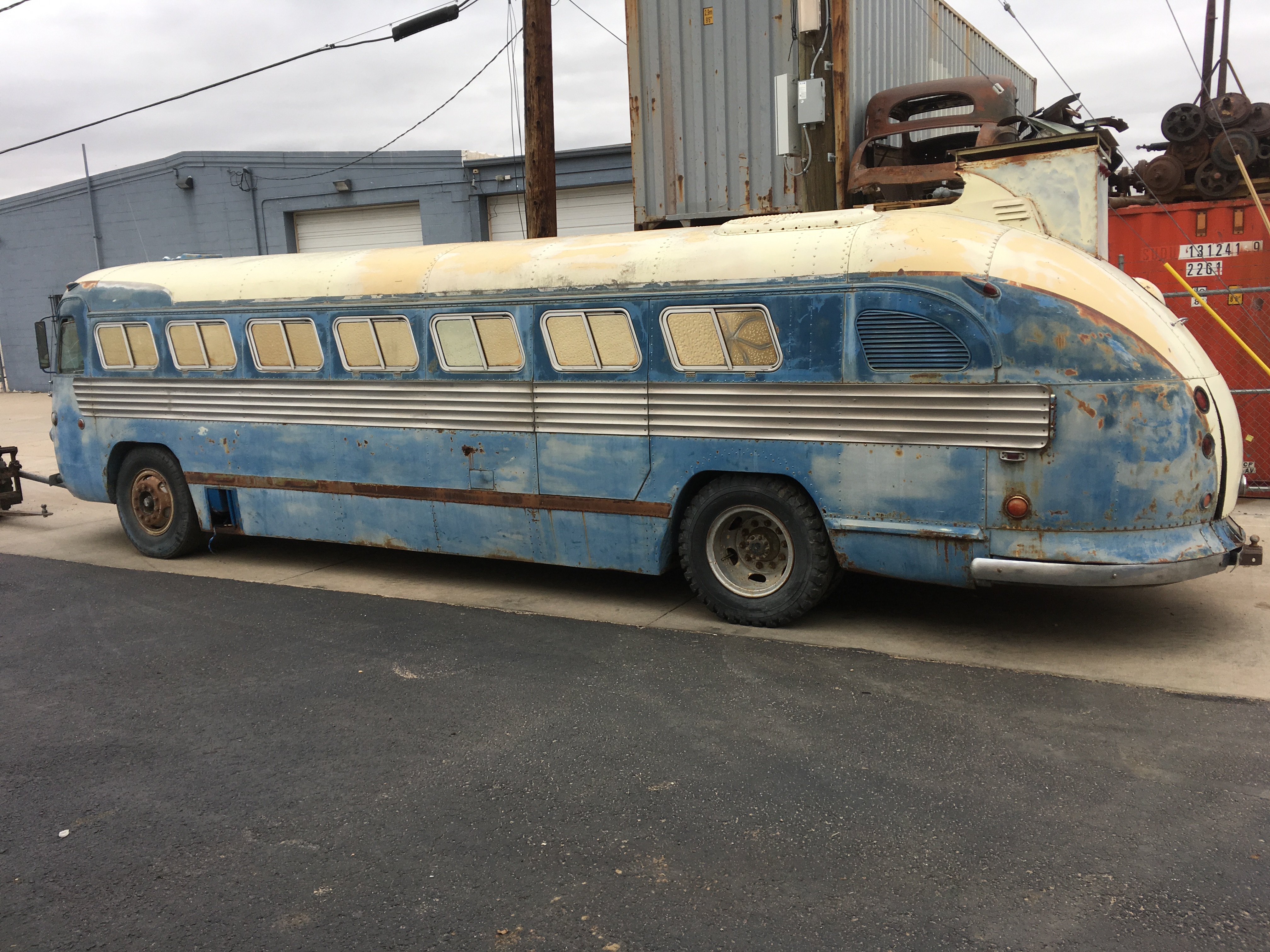 1947 Flixible #8036
Location: Englewood, Colorado 80110
Description:

It has been in Pinedale Wyoming since 1975, it was owned by National Junior Skiing (Skinner Brothers), the ski team coaches used this bus to travel ski competitions in the rocky mountain region. I purchased it June 2016, it is now in south Denver, Colorado.
It was converted to an RV in the 1970\'s using a donor RV travel trailer. It has a wood burning stove in the back that was used for heat, the exhaust runs out the added chimney on the motors air scoop. We gutted most of the interior to prepare for a rebuild. We have since bought a 1995 Prevost bus so we can start traveling adventures with our 5 kids sooner than later.
The bus is not full of rust, there are the typical issues around the windows and side panels, all in all its solid. The lower sides were modified to make room for holding tanks and heaters, you\'ll see the panels extend lower to the ground, which looks pretty cool.
The drive train is comprised of stock front & rear axle & suspension, Ford commercial 391 big block and cast iron 4500 series (?) Allison transmission with retarder (I have the manual). The motor is free, and turns over, I have not had it running. I have paper work that shows they bought it and had it installed around 1977.
The windshields are broken/cracked, the side glass is tinted (which is bubbling), but its all there.
Bus is priced at $4,000, negotiable.
I also have a 2000 Freightliner diesel pusher chassis, 40\' long. It has a 330hp 3126 Cat motor and Allison trans, chassis wiring, gauges/dash, steering column, air bag suspension front and rear, very complete. It was previously a Holiday Rambler Endeavor that was salvaged. I have removed all the body work, it is a rolling chassis, great drive train for the bus. It is available also at $7,500, negotiable.
Feel free to contact me with questions.
Asking Price: $4,000
Contact:
Mike Nicholas
(303) 815-5435
mnnco@comcast.net