Flxible Bus Rally - 2018
July 12-14, 2018
Loudonville, Ohio  **  Mohican Adventures Campground
www.flxibleowners.org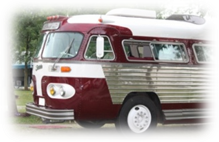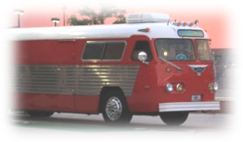 Come join the reunion of FLXIBLE bus owners as we gather in Loudonville, Ohio – home of the FLXIBLE bus for our bi-annual gathering.  Meet the F.O.I. members and join the fun and festivities.  Everyone is invited. Bring your FLXIBLE bus, converted coaches, motor homes and visitors are all welcome!!
For more information, contact the "Rally Masters" (hosting the event):
Click here for Rally Registration Form! Flx Rally Registration Form.PDF
Michele Hulet  email icet1972@comcast.net
Dave Muller  email: crashmaster20032002@yahoo.com
We will be happy to send rally reservation forms and rally information to you !!
Location of the FLXIBLE rally is at Mohican Adventures:
You have to make camping reservations separate from Rally, contact Mohican Adventures, Tell them you are with Flxible Rally, see website below.
www.mohicanadventures.com